Imagine getting on a treadmill, setting it to 13mph, then running at that pace for two hours one minute 39 seconds.
Or imagine running 100m in 17.2 seconds – and if that sounds slow, try it – and then doing that another 420 times without pause.
Most of us wouldn't last more than a minute or two; new marathon world record holder Eliud Kipchoge is emphatically not most people.
Improvements big and small
The first time the marathon was run over its current distance of 26.2 mileswas at the 1908 London Olympics, when it was won by American Johnny Hayes in a time of 2:55:18.
A lot had changed in training and technology since then, and four years ago, Kenya's Dennis Kimetto became the first man to go under 2:03, clocking 2:02:57, also in Berlin. Kimetto took 26 seconds off the previous record, which itself was an advance of 15 seconds – modest increments as the record nudges in the direction of the two-hour mark that many still doubt is humanly possible.
On Sunday, Kimetto's compatriot Kipchoge broke the record by 78 seconds.
It is the largest single improvement on the world record in more than 50 years, since Australian Derek Clayton knocked it down by 2mins 37secs in 1967.
To put all this into some perspective, the average time for non-elite male runners at the London Marathon is 3:48 – more than an hour and three-quarters slower than Kipchoge's record.
Marathon king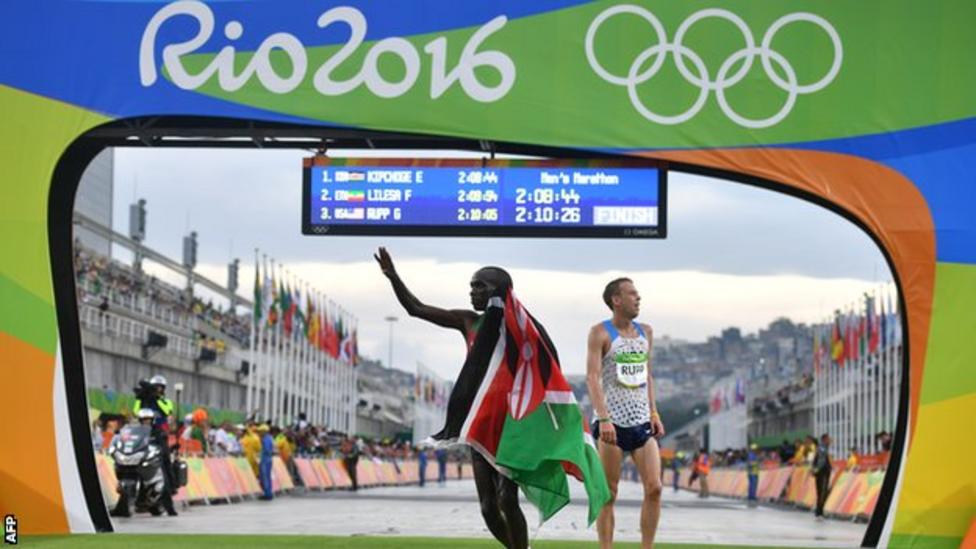 Kipchoge, 33, has competed in 11 marathons. He's won 10 and finished second in the other.
He has won the Berlin Marathon and the London Marathon three times each, and holds the record for each course.
| Marathon | Result |
| --- | --- |
| 2013 Hamburg | 1st |
| 2013 Berlin | 2nd |
| 2014 Rotterdam | 1st |
| 2014 Chicago | 1st |
| 2015 London | 1st |
| 2015 Berlin | 1st |
| 2016 London | 1st |
| 2016 Rio Olympics | 1st |
| 2017 Berlin | 1st |
| 2018 London | 1st |
| 2018 Berlin | 1st |
By the way, if an improvement like Kipchoge's was unusual, the location was not. Sunday was the seventh time the record has been broken in 15 years – each time it has happened at Berlin.
More perspective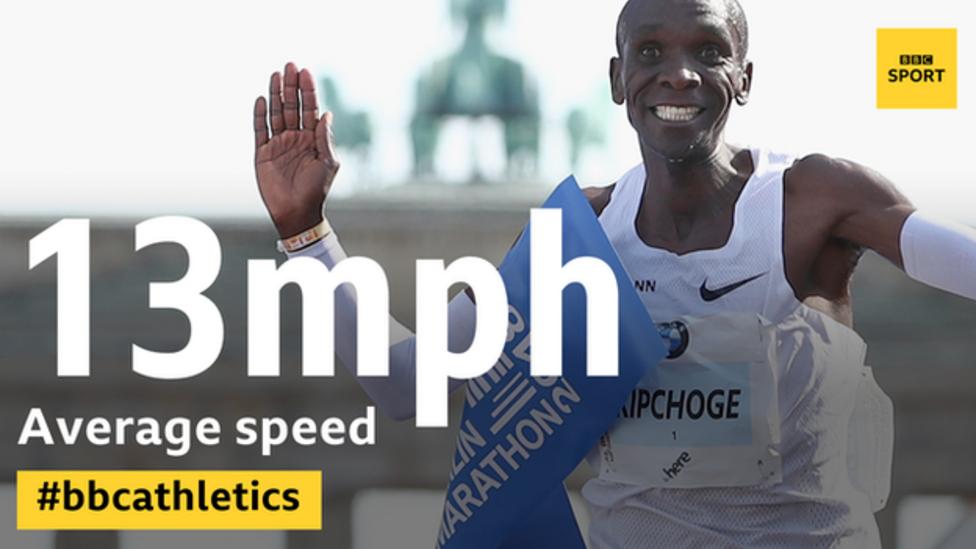 Kipchoge's average speed was 13mph, an average pace of 2.52km/h for each kilometre of the 42.195km race.
To break that down further, he ran every 400m in 68.8 seconds.
He covered 30km in 1:26:45, also the fastest time ever recorded for that distance.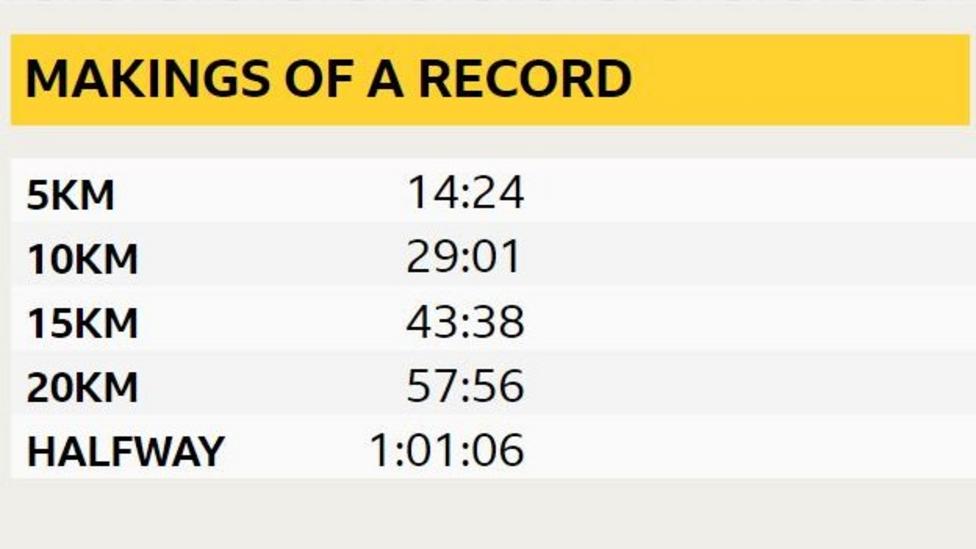 As Jon Mulkeen from the IAAF points, it's enough to give you cramp just thinking about it.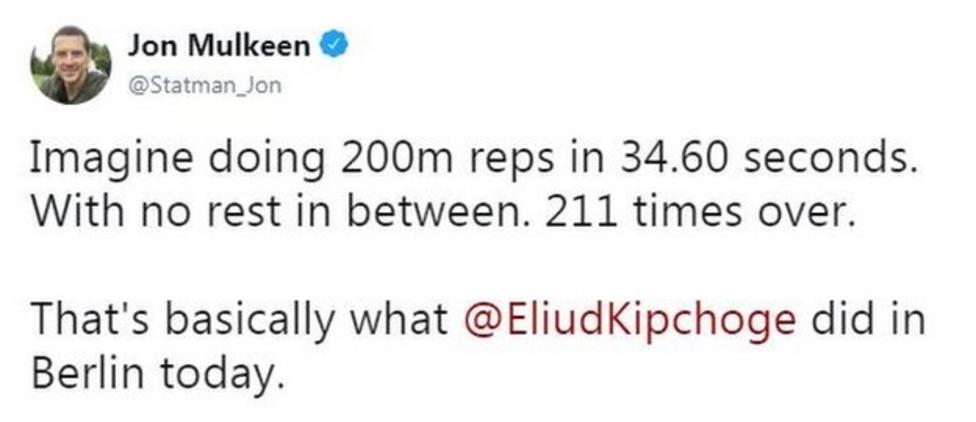 Facebook Comments